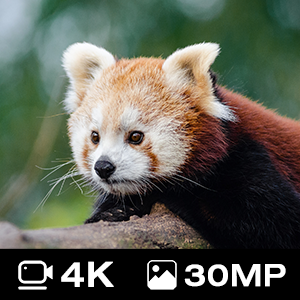 30 Megapixel Image and 4K Video
The trail camera supports 4K high-resolution video recording and 30 MP image, featured with motion-activated 3 sensors, which allows you to enjoy the wonderful animal world through super crystal pictures.
Super Infrared Night Vision
The trail camera equipped with 36pc 850nm infrared LEDs range 65FT(20m). With 3 passive infrared sensors, it will take clear pictures even in the dark night once detecting a movement, the hunting camera will be triggered quickly, so that you will never miss a shot.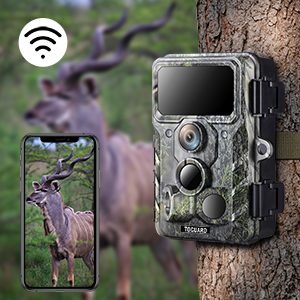 Bluetooth and WiFi & APP Control
The game camera is equipped with built-in WiFi. And Bluetooth make it easier to control the turn on/off of the WiFi. Download the APP in your phone to connect with WiFi and control the camera. You can adjust setting and check the photo /video on the phone directly. Please note: The camera is not a webcam, remote control has the limitation of range.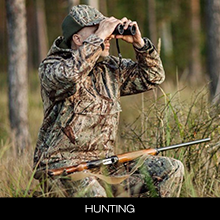 Hunting
H100 hunting camera is a very helpful assistant to track animals for hunter.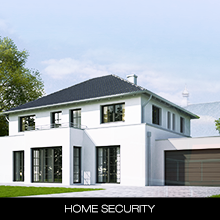 Home Security
The game camera is also as a home security monitor, which would be a multi-functional device.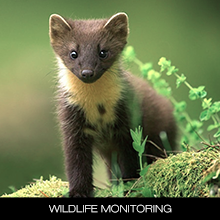 Wildlife Monitoring
Recording unforgettable moments with our trail camera for wildlife world.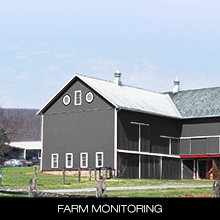 Farm Monitoring
Find out what is in your garden with this wildlife camera.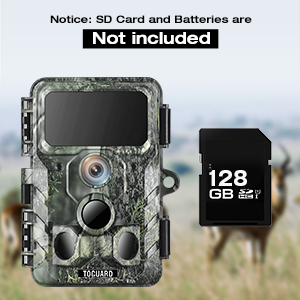 TOGUARD H100 Trail Camera
Photo Resolution: 30MP, 24MP, 20MP, 16MP, 12MP
Video Resolution: 4K(3840 x 2160, 30fps), 2K(2560 x 1440, 30fps)
Distance of Night Vision: 65FT(20m)
IR Night View: 36pcs infrared LEDs (850nm)
Screen: 2.4" color TFT LCD
Waterproof: IP66
Sensor Detecting Range: 130 degree Operating
Temperature: -20°C~60°C
Power: 1.5V AA battery*8, Support External DC 6V power supply, but at least 1.5A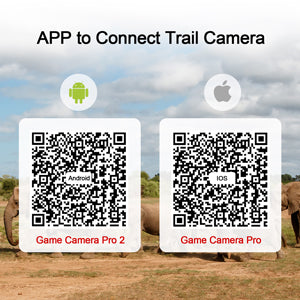 Please download and install the APP "Game Camera Pro "
1. Connect the Bluetooth
Step1: Turn on the trail camera
Step2: On phone APP: Turn on the app and then click"TURN ON BLUETOOTH"
Step3: On phone APP: Choose the camera under device list
2. Connect WIFI
Step1: On phone APP: TURN ON WIFI
Step2: On phone WIFI Setting: Connect with correct WIFI hotspot
Step3: Back to APP after WIFI successful connection, and then click "+" to connect.
What's in the BOX
1x H100 Wildlife Camera
1x USB Cable
1x User Manual
1x Threaded Tripod
1x Mounting Belt
3x Screw
Warm Tips:
1. SD card and batteries are Not Included in the package.
2. SD/SDHC memory cards up to a capacity of 128 GB.
3. We recommend using 8*1.5V Alkaline AA LR6 battery in this hunting camera to obtain maximum battery life. (NOT INCLUDED)
4. Videos created by this camera maybe not supported by standard windows video.We recommend Potplayer or VLC or Irfanview player.