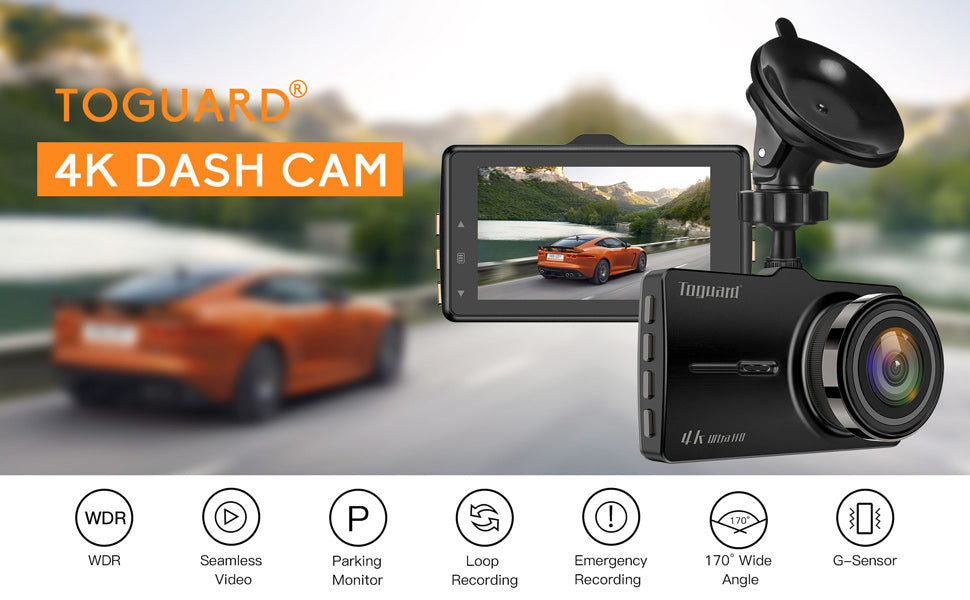 About this item
【UHD 4K Dash Cam】This car camera captures Ultra HD 4K SONY CMOS sensor with 3840*2160 video, which clearly captures all the details on the road which provides important video evidence in insurance case disputes and assures you of safe driving.
【Night Vision】The dash camera combined with F1.8 wide aperture, UHD, WDR technology, the dashcam enhances night vision in low light conditions and presents sharp images at night.
【Loop Recording & G-Sensor】Loop Recording automatically overwrites the earliest file and records it when storage fills up. With G-sensor enabled, the dash cam front and rear will automatically lock the current footage to prevent the video from being overwritten when detecting a sudden shake/collision, which ensures important footage is protected.
【Parking Monitor】Triggered by parking monitor, the dashcam will automatically power on and start recording whenever an impact is detected, which monitors your vehicle while parked to prevent hit-and-runs.
【Sony CMOS & WDR】With 6 layers all-glass lens, Sony CMOS, and a unique WDR video system balancing exposure and light/dark spots. This car camera clearly captures car license plates and road signs even at night.
【Compact Design & 170°Wide Angle】A compact yet solid body makes it easy to unobtrusively hide behind your rearview mirror, which doesn't block much of your view while driving. The 170°wide viewing angle helps you clearly capture more details to reduce video shooting blind areas.
【Easy Installation & Focus on Customer Satisfaction】The package will come with a car charger, suction cup mount, and accessories. You can use the suction cup mount to fix the dashcam on the windshield, and use the cable clamps to fix its cable. Be assured that 30-day Money Back and 12 months warranty, professional after-sale service, your questions will be replied to within 24 hours.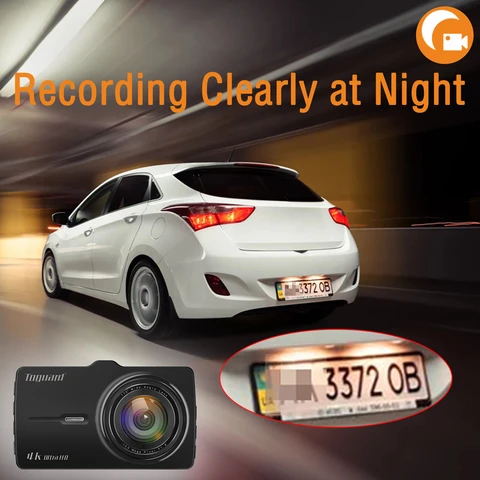 Recording Clearly at Night
While F1.8 plus 6-glass lens front facing cam and unique HDR video system automatically balance the light and dark areas of the video. This car camera clearly captures car license plates and road signs even at night.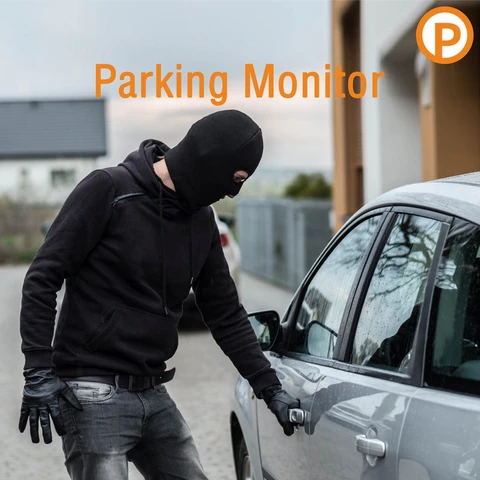 24 Hours Parking Monitor
The dash cam will auto enter the Parking Mode after your car is parked and the engine is not running and it will automatically power on and record a 30 seconds video after detected a shocking or vibration .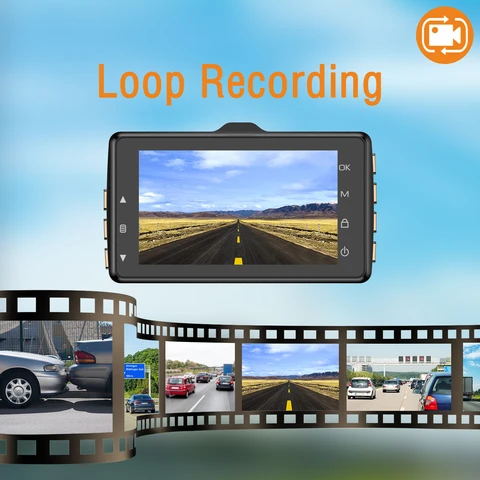 Loop Recording
Auto Starts up and video can be recorded in 1, 2, or 5 minute intervals. When the storage limit is reached on the memory card, new recordings will automatically overwrite oldest recordings. Supports micro SD card Class10 up to 32GB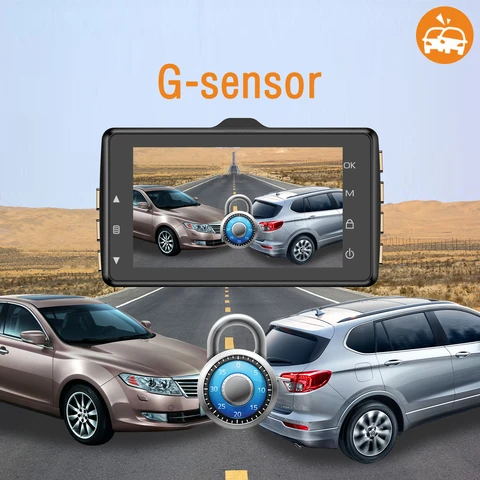 Collision Detection
When the car takes collision, the G-sensor will be triggered and current video clip will be locked to save evidence, so it won't be deleted in loop recording mode. Sensitivity can be adjusted to Low /Medium/High.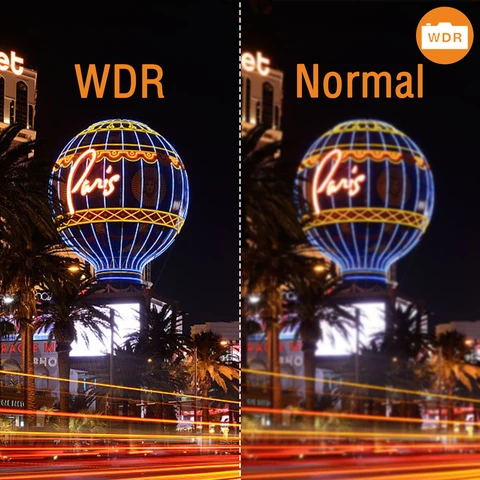 WDR Function
Unique Wide Dynamic Range (WDR) video system for superior low light compensation - reacts to extreme light conditions just like your eye, balancing exposure and light/dark.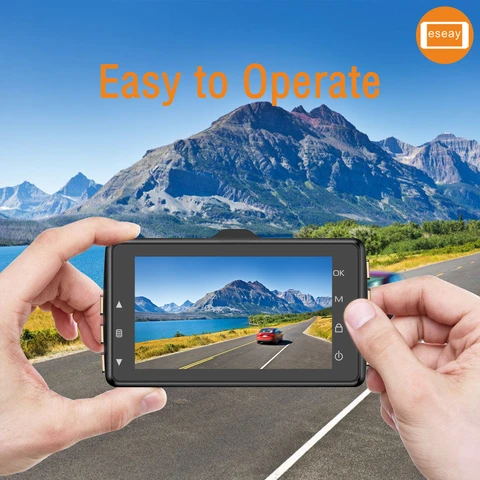 Dash Cam with Voice Recording
Built in microphone and speaker to capture high quality audio clear without distortion. Don't want to record voice? Just one press to turn the microphone off.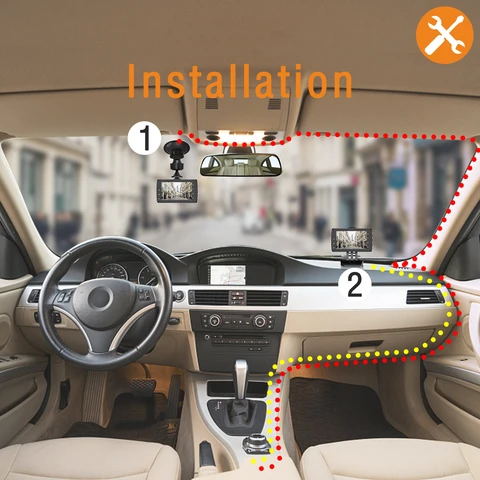 Compact Design & Super Easy Installation
This 4K dash cam designed with 3-inch compact size will not block your sight and safer option whilst driving. Super easy to install and operate, no technical requirements. Just mounted on windshield with a suction cup or a 3M sticker mount (included).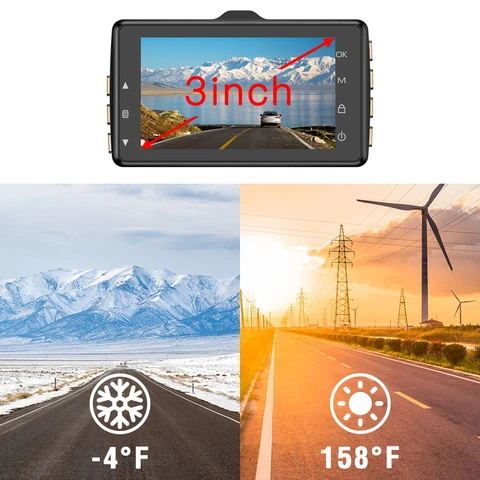 Dash Cam Heat Resistant and Cold Resistant
Equipped with PC and ABS housing, the CE50 dash cam can resist heat from -10°C~50°C / 14°F-122°F.
What's in the box
1x CE50 Dash Cam;
1x Suction Cup Mount;
1x Dashboard Mount;
1x Car charger;
1x 3ft Mini USB Cable;
1x User Manual;
Speciation
Screen Size: LCD: 3 inch LCD Display
Video Resolution: 4k 25fps/ 2.7k 30fps/ 1080p 60fps/ 1080p 30fps/720p 30fps.
Video format: MP4
Photo Resolution:12M/10M/8M/5M/3M/2M
Photo format: JPEG
Storage: Micro SD Card (up to 32GB)
Operating temperature:-10°C~50°C / 14°F-122°F
Power supply
The dash cam powered by standard car 12/24V socket via the included USB car charger;