Not only modern hunters bring a camera when they choose to hunt, many hunting enthusiasts will also prepare a suitable camera for safety reasons. Because every hunt is an adventure in itself.

Explanation of trail camera terms:
You hang your camera on a tree and an animal walks by, it will automatically take pictures. By recording the activity of the prey in the shooting range of this camera, we know if there are any animals in this area recently.

The main function:
Ultra-high speed start (infrared sensor) to take pictures
High anti-interference, high stability PIR system (with temperature compensation)
Very low power consumption and long standby time
With automatic anti-theft function (with lock, wire rope, password)
Small size, with waterproof function

Uses: Hunting, Forestry and Animal Research Society investigation, home security application
Best camera for hunting
To be honest, this T85 trail camera was far exceeded my expectations and was exactly as it described.The performance of this camera is good, very cost-effective in small brands, it has features easy setup with many customizable options.
In addition, you can use the bluetooth function when you need it.The power of bluetooth is very low, the range is small, and it can be connected in close distance.
For those who are new to Wi-Fi hotspots, this Wi-Fi hotspot function uses a very low-power transmitter, with a practical range of 10-15 feet (no wall in the middle), and can be accessed via the Internet or any other means it is easy to set up. It is highly recommended to use this camera for outdoor and home safety.
Pros
Easy to set up and operate camera with many features.

Picture and video quality are superb (in both normal light and total darkness)

Cos
 Wi-Fi hotspot function consumes battery
The use area of WiFi/Bluetooth function is not wide
The most popular feature of H85 trail camera is also the WiFi function. With the small remote control included, you can turn on the camera's WiFi, or connect to it with a mobile phone and download the recording.
You can see the thumbnails of photos and videos directly from the camera, but to actually watch the video and view the photos in full screen, you need to download them to phone.
This camera uses a full-size SD card (or micro SD with a full-size adapter), which is not easy to lose outdoors.
The belt that comes with the camera is 6 feet long, can mount it on a tree trunk with a large diameter.
Pros
The display is clear, colorful, and the image quality of the rear camera is top-notch
Camera settings can be changed remotely through the phone application
Cos
The application is slow in a wireless environment
Victure HC300 trail camera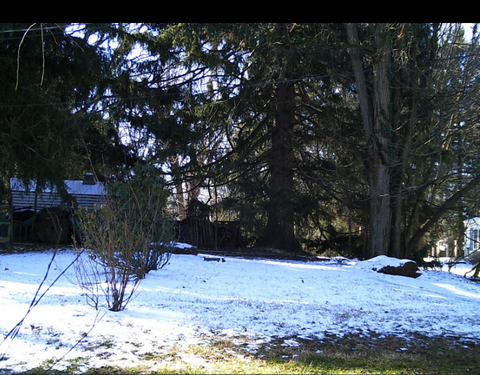 The overall size of the camera is within a lot of other manufacturers, makes it easier to hide and lighter in your outdoor travel when seraching for animals. Use AA batteries, just like all other cameras, one size type of batteries makes it easier getting your cameras ready to be set out for the season.
The settings and buttons of this product are easy to use, and the "off-test-on" switch is located on the front, so you can view its settings more easily.
The HC300 camera responds quickly to detecting wild animals and plants, and can better capture photos and videos at the same time.
In addition,the recording effect is very good, the sensitivity of the microphone is impressive.
Pros
The built-in LED screen is of good quality
Good battery life
Cos
The motion sensor is somewhat fragile
Meidase SL122 

trail camera

Meidase SL122 is also an excellent trail camera for you to catch amazing activities of wildlife, which takes start-of-the-art image sensor and smart night imaging technology to produce more brilliant night vision, adds a high-sensitivity microphone for clear audio recording.
1.Quite easy operation. It has simple and user-friendly UI, large built-in color screen, comfortable buttons to operate like TV remote style.
2.Great pics on both daytime and night.It seems having a matching optical lens and optimized image sensor.
3.Stable and fast detection performance, and over 80fts far away.
4.Waterproof. Was placed outside and in rainy weather with no issues.
5.Other excellent features such as time lapse, long battery life, playback on the built-in screen.
Pros
The detection performance is fast and enough far away
Good waterproof performance
Cos
When use the infrared light function, it consumes a lot of power
Conclusion
The hunting camera is actually a derivative of a digital camera, but it is fundamentally different from ordinary digital cameras. It has more reliable quality, longer working hours, and more robust model. It has many things that ordinary digital cameras cannot achieve. Parameter index.

All kinds of camera manufacturing companies enter this market and most people feel that the quality of this market has declined, so the company's technological innovation capabilities determine the company's fate.

Technology allows your machine to have higher standby time, faster speed, better image quality, etc...

Hunting cameras are used by a special consumer group. Fancy things are not practical here. We need to consider the issues from the user's point of view. What needs to be provided to the users, such as: How is the camera waterproof?

The company's innovative ability keeps you leading the trend of the industry, what innovation do you have: MMS, dual infrared sensors...

I hope you can shop rationally with the above references when you buy.