Focusing on the theme of "Which monitor monitor is better? How is the monitor working?", I will give a detailed introduction to dear friends about Toguard monitor series. Let's take a look at the relevant content.
1.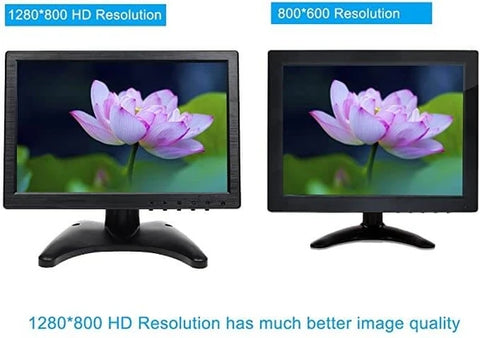 Recommended reason:
This portable monitor has 10.1 Inch IPS touchscreen,HD 1280x800 small HDMI computer color display screen with AV/VGA/BNC/USB earphone output  for gaming PC security CCTV camera with 170° wide viewing angle.
This will be perfect for security cameras. It has all the necessary hookups that you would need.  It's touch screen probably won't use it that much but still a nice feature.
Display panel: IPS 10.1 inch screen (IPS = Super TFT, IPS has a larger viewing angle, better color reproduction, and video is more realistic. Being pressed the screen surface will not have significant water ripples.)
Aspect Ratio: 16:10
Screen Resolution: 1280(H) * 800(V) pixels
Screen Brightness: 400 cd/m2
Screen Contrast: 600:1
Video Input: VGA, BNC, HDMI, AV
Screen Backlight: LED
Built in speaker: Yes
Viewing Angle: 170 degree
Power Supply: DC 12V
Frequency: 60-75HZ
Support Language: English, Chinese, German, French, Italian, Russian, Spanish
Dimensions(W x H x D): 245 * 166 * 33mm
2.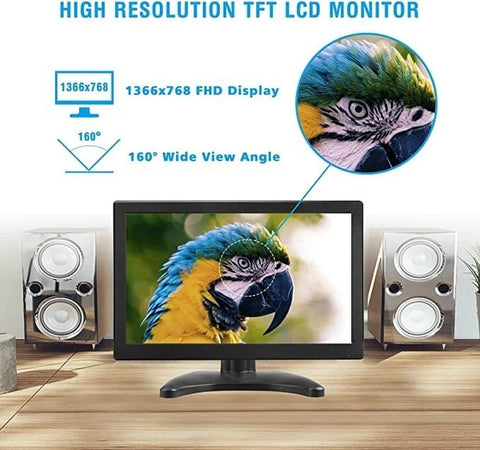 Recommended reason:
This portable monitor has 12 Inch TFT LCD HD 1366x768 color computer monitor display screen with HDMI VGA MIC port for PC , built-in speaker and has 160° wide viewing angle.
Screen is a lightweight HD quality monitor. It works well with any hdmi input. It is good for portable gaming. Also good for testing desktop if you are trouble shooting away from home or workstation.
Screen Size: 12 inch
Screen Backlight: LED
Material: ABS
Screen Resolution: 1366x768 pixels
Aspect Ratio: 16:9
Screen Contrast: 400 : 1
Video System: PAL/ NTSC( Auto switch )
Screen Brightness: 350 cd /m2
Power Supply: 12VDC-2A 10W
Built in speaker: Yes
Language: English, Chinese, German, French, Italian, Russian, Spanish, Korean
Dimensions(W x H x D): 297 * 192 * 38mm
Weight: 1600g/ 3.52lb
3.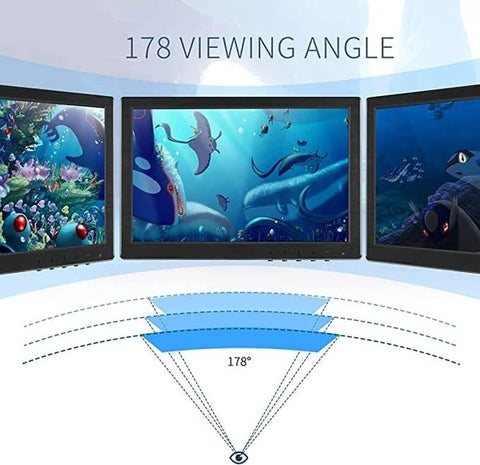 Recommended reason:
This IPS portable monitor is for Laptop which has 10.1 Inch computer display screen 1920x1200 HD with AV/VGA/HDMI/BNC/USB output for PC CCTV camera security gaming monitor at 178° wide viewing angle.
This tiny little monitor, which is about the same height and width as a iPad, does an excellent job of displaying all 6 cameras simultaneously . The brightness is great and excellent definition of the picture.
Screen Resolution

:

1920x1200 HD
Screen Size

:

10.1
Item Weight

:

2.37 pounds
Input

:

HDMI
Screen Contrast

:

500:1
4.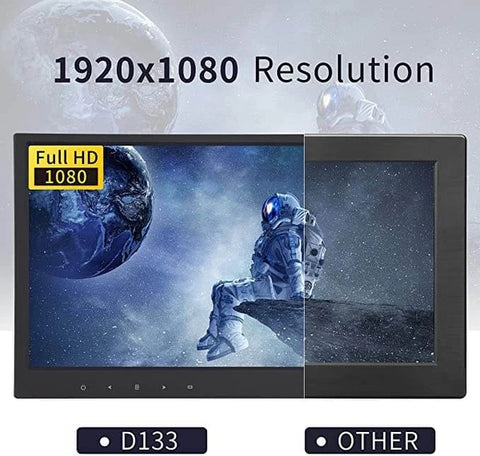 Recommended reason:
This IPS portable monitor has 13.3 Inch HD 1920x1080 small HDMI display screen with USB/VGA/AV/Micro sd card slot for PC security camera, built-in Hi-Fi speaker, can remote control, touch button etc.
PROS:
Sharp picture
The menu system is easy to navigate
Come with an easy to install stand
Quick setup
CONS:
Some customers reflect that the viewing angles are good overall, but there are some angles that make the picture not visible.
Screen Resolution: 1920*1080
Screen Brightness: 350cd/

㎡


Screen Contrast: 900: 1
Aspect Ratio: 16:9
Video Input: AV(RCA port) / VGA(1280x1024 resolution max) /2* HDMI(support 1.1&1.4 version,1920x1080 resolution max)
5.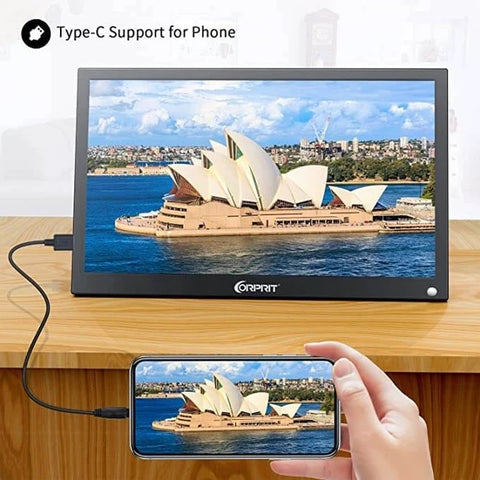 Recommended reason:
This portable monitor has 15.6 inch 1080P FHD USB C monitor with Type-C HDMI DP IPS and it's external secondary display for PC etc and portable gaming monitor for switch xbox.
It's more closely resembling a regular desktop monitor. It's full-featured and the picture is so clear.And it's so easy to use, that is able to double workspace just a few minutes after unpacking it. It's perfect for its intended use, extending  laptop screen when surfing in the internet.
Panel Type

:

15.6" IPS Panel
Input interface

:

Mini HDMI, Mini DP, USB Type C full function, Type C power supply
Resolution

:

FHD 1920*1080
Refresh Rate

:

60 hertz
Aspect Ratio

:

16:9/ 4:3
Contrast

:

1000:1
Brightness

:

250cd/m²
Speaker

:

2*1W Dual stereo speakers
VESA

:

Supports - 70mm
Battery 

:

Without Internal Battery
Other brands
LG, SAMSUNG, Acer, HP and Dell are also a few top brands, which provide a wide range of displays. It can bring you a comfortable viewing experience, clear picture quality, and has other functions such as free adjustment of the looking up angle, multi-directional rotation and so on.

Usually, the price is between 60 and 500 dollars. However, cheap monitors may not have a good viewing experience in terms of full color and clarity, which may make you unable to strongly feel the more shocking visual envelopment.
Final Words
So there you have it--an introduction to Toguard several monitor 's displays and a complete guide on how to choose the best monitor for your purpose.

If you need a better visual experience while surfing the Internet or web meetings, you can buy one to go home.