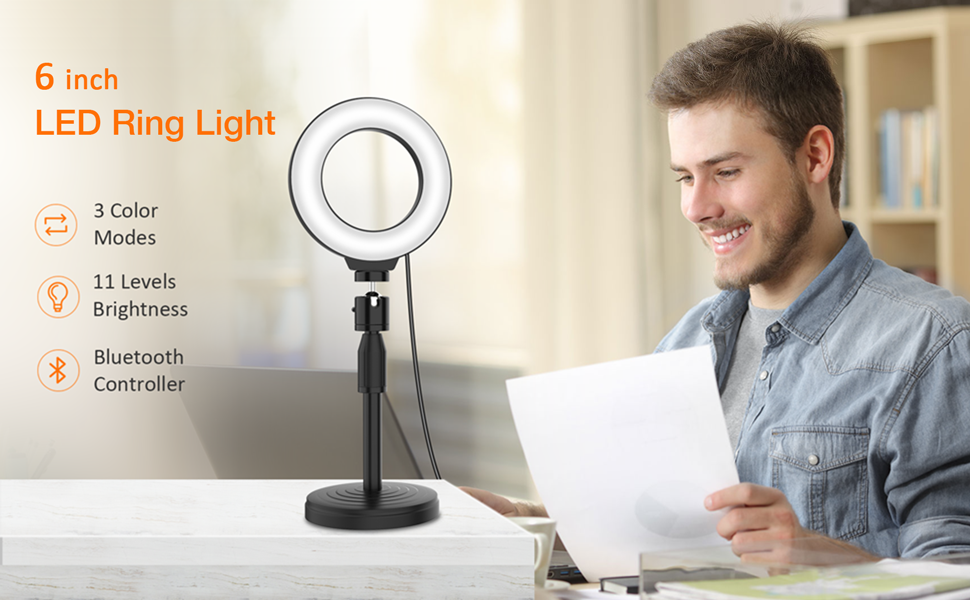 About this project
Ring light with tripod and phone stand, dimmable desktop makeup ring light for laptops, mini LED ring light for YouTube video/photography/live streaming/zooming conference calls, 3 light modes and 11 brightness levels to choose from, allowing you to find the perfect angle to illuminate your subject, take photos or go live with ease. Suitable for a variety of shooting environments.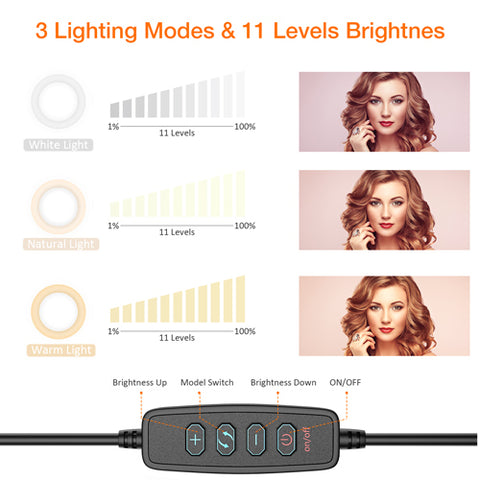 3 color modes and 11 brightness levels
6-inch LED ring light with bracket, it has 3 lighting modes white/natural white/warm light (color temperature: 3000 to 6000K) and 11 brightness levels for each color. You are free to choose the lighting effect that best suits your mood and preference, meeting all your needs in different environments. Perfect for photographers, YouTubers, Vloggers.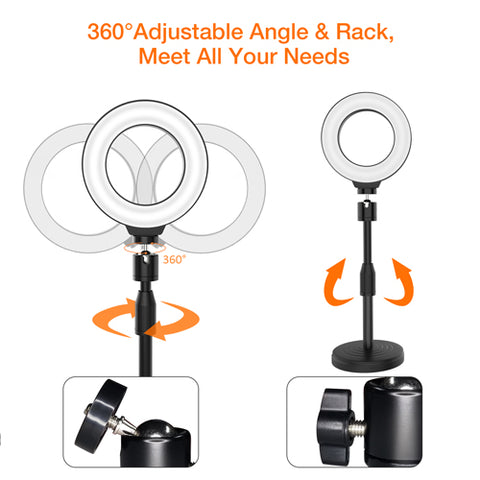 2 Mini Adjustable Tripod Stands
The Laptop Desktop Ring Light has 2 sturdy and stable metal tripod stands for easy height adjustment. One supports mini ring light with its own ball head to connect the ring light and adjust the angle 360 degrees; the second supports cell phone holder, which can be rotated to adjust the phone vertical or horizontal placement. The lightweight and portable design can be widely used in a variety of scenarios.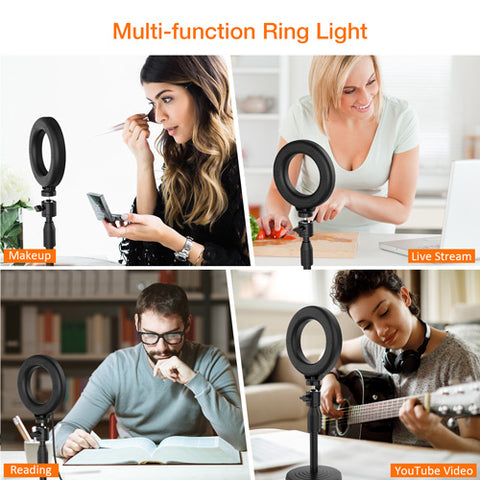 Multifunctional
Two-in-one design combines the phone holder and selfie ring light together. Adjustable tripod multifunctional ball head allows you to find the perfect angle to illuminate your subject, take photos or broadcast live with ease. Suitable for various shooting environments: for YouTube video shooting, TikTok live streaming, makeup, yoga or fitness online teaching, video conferencing, etc.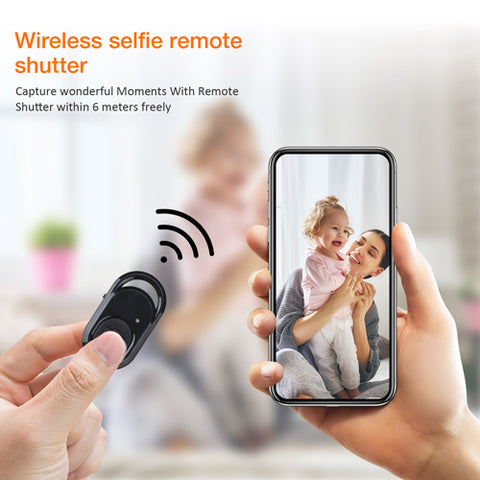 Bluetooth Remote Control
Selfie Ring Light Bluetooth remote control supports Android and iOS smartphones. 6 meters to easily control your phone to take photos without touching. The principle of the phone screen can be easily controlled by Bluetooth remote control to turn on and off the power; adjust the brightness; switch the lighting mode function. Give you a better selfie or video shooting/recording experience.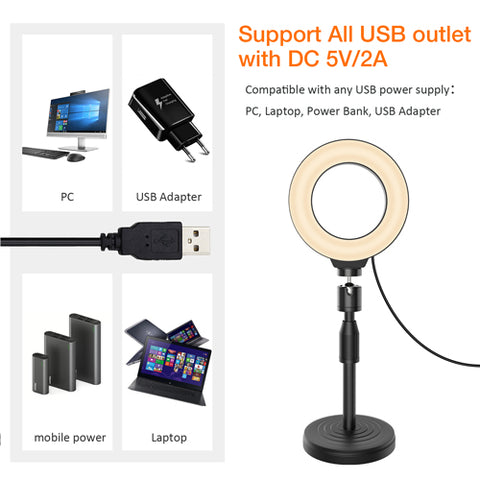 LED Ring Light with USB Port Stand
Laptop Ring Light with USB charger cable allows you to plug it into any 5V/2A USB dock: laptop, computer, PC, mobile power, USB dock charger, etc. Plug and play, very convenient whether you are indoors or outdoors.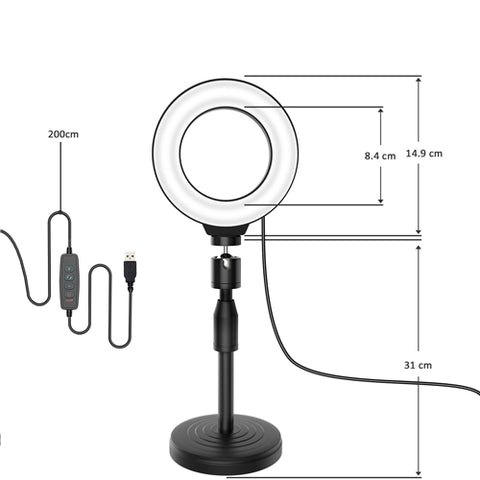 USB data cable control buttons
"Up": press the button to increase the brightness.
"Cycle": press the button to switch the lighting mode.
"DOWN": press the button to decrease the brightness
"On/Off": press the button to control on/off.
Package
1*6 inch selfie ring light & USB switch controller
1*phone stand
1*Metal bracket
1*Bluetooth remote control
1*Joint ball 1*Portable bag