About this item
【1080P Triple Dash Cam for Cars】 - The FHD 1080P front camera and 720P internal and backup camera can simultaneously record the images outside and inside of the car, with no blind spots in the field of vision, more assured for obtaining evidence, allowing you to enjoy safe and comfortable driving.
【HDR Technology and Infrared Vision】 - Using HDR technology, the bright and dark positions in the field of view are exposed separately, and then the two images are recombined by DSP processing. No worry about strong light or poor light environment. Infrared night vision cabin camera recording clearer video at night.
【360° Wide-angle Dash Cam Front and Rear】- The front lens viewing angle reaches 170° and covers five lanes for safe driving. The interior and rear lens and of 150 ° are sufficient to capture a full view of your car's interior and back.
【G-sensor for Emergency Recording】- Once the G-sensor detects a collision, the recorded footage will be locked, the collision video is protected separately, and the evidence is preserved to restore the accident scene.
【Responsible After Sale Support】 - Our highly trained service technicians always stand behind the product, communicating and following up. Requests are always taken care of to take the worry out of your purchase.
【Compact & Easy Installation Car Dash Cam】 - Mini size dash camera with suction cup bracket, the installation is firm and it's not easy to fall. It can be disassembled and installed without damage, not blocking the driver's view.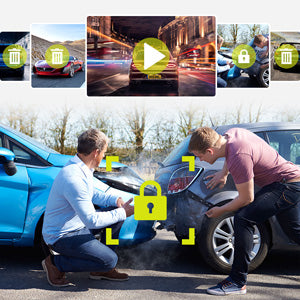 Loop Recording and G-sensor
Three channel dash cam will overwrite unlocked old video files when the Micro SD card is full. The locked video will save as evidence and won't be overwritten auto. When the Micro SD card is filled up with locked video, you need to format it manually.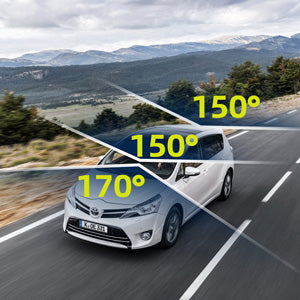 Wide-angle Triple Dash Camera Front and Rear
This driver recorder is equipped with 170° front view, 150° inside and rear view, left and right sides of the car will also be monitored. The field of view covers up to five lanes providing an extra layer of security.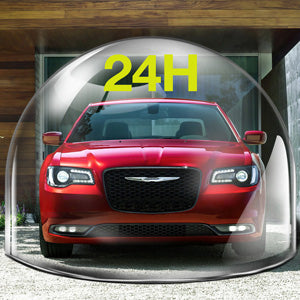 Parking Monitor for Car
The dash camera will automatically power on and record inside, front and rear when detecting a sudden bump or impact to the car, which keeps an extra eye on your car while parked.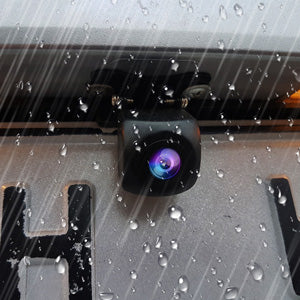 Waterproof Rear View Camera
Waterproof rear car camera has 19.68 feet cable, it's suitable for most cars. It is usually installed near the license plate, please check on the dash camera screen before installation, and ensure the rear view is not upside down.
Easy Installation and Hidden Shape
The package comes with suction cup mount and adhesive mount, you can choose which you prefer. The triple car camera is easy to install and remove, it's convenient for playback viewing. The compact size is not easy to spot and does not interfere with driving.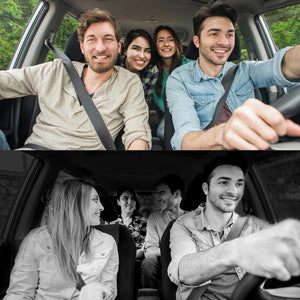 Dash Cam with Infrared Night Vision
The interior facing camera is surrounded by 4 infrared night vision lights, which captures decent images of the interior of your car when the passenger cabin is dark.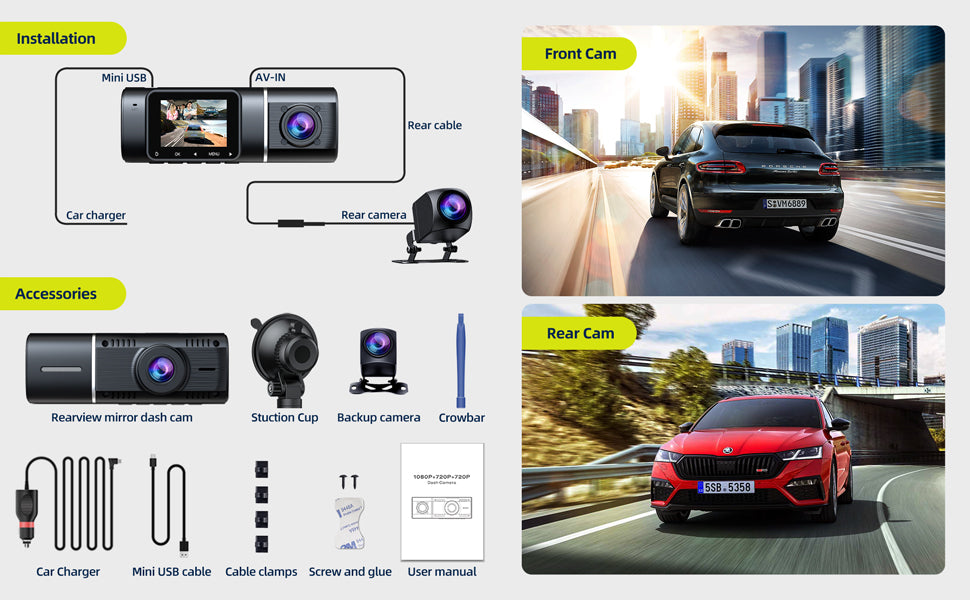 Warm Tips:
1.Please FORMAT the micro SD card (not include) before first use. Class 10, U3 above Speed Micro-SD Card is required. If you have any issues, please tell us and we will support you to solve.
2.The internal battery of driving recorder is small capacity for parking monitor only. You need to plug the car charger while using this dash cam. If you'd like to use this camera with car turned off, please provide extra power bank for it.
3.If the button is freezed, please kindly try press the "OK" button to pause the recording first, then press the "MENU" button to access the setting.
3.Working temperature -4°F - 122°F. Please avoid direct sunlight. If you need to park your car in an open area directly exposed to the sun, we recommend that you adjust the installation position of the camera or remove the camera to avoid damage to the camera screen.
4.Video can be playbacked on the camera. Or export the video from sd card to your laptop by using the included Micro USB data cable.
5.After received the package, please use the original cigarette lighter to test the dash cam, check whether three cameras turn on and record normally before installation.