How To Test Your Micro SD Card :

1. Read micro SD Card by Card reader and MUST FORMAT it on computer.  
2. Download and open the TF-test.zip (It is Compressed file in zip format, extract the file named "TF-test.exe" from the zip.)
3. Clink "Select target",to choose the SD CARD you want to testing


 
4. Choose " Write + Verify " to show the final test screen.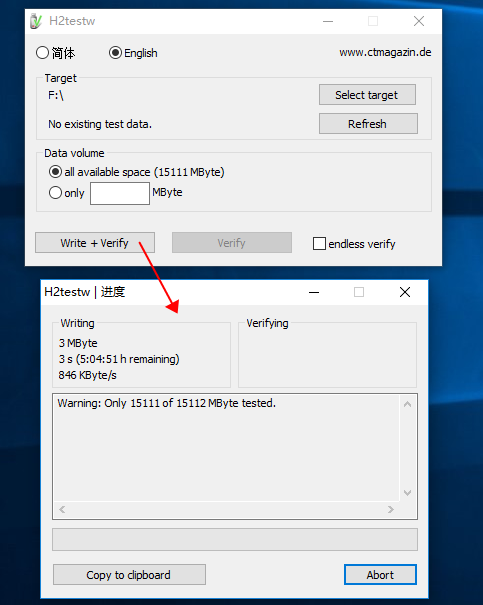 5. It will take about 20-40 minutes to finished test, after finished, please send me screenshot of below to show the date of the SD Card