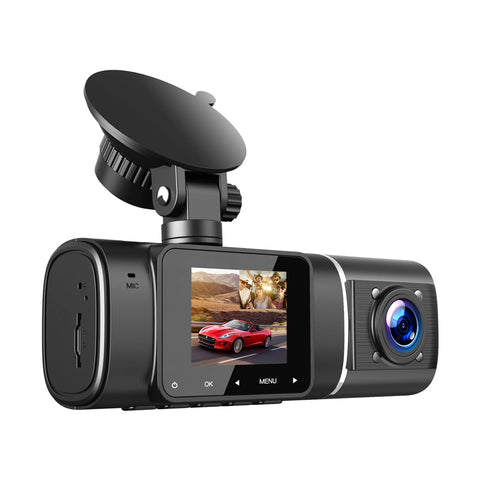 There are many options for the functions of the dash camera,such as stand-alone models, hidden models, rear-view mirrors and so on. In terms of aesthetics, the hidden model is preferred, but the hidden model does not have a screen. If you want to adjust the view, you must use a mobile phone to connect. If something goes wrong, it is impossible to confirm whether there is key scenario; Rear-view mirrors are available. Generally speaking, the rear-view mirrors with only driving recording function uses bundled function. If your original car rear-view mirror has anti-glare and rescue functions, it is better to give up; The others are a stand-alone machine that is pasted or fixed by a suction cup, and if the glue is not good, it will easily fall off. The most improtant is that choose to focus on the effects of daylight and starlight night vision. This can only be compared in practice, choose a reliable brand ,such as Toguard CE41 and you also need to see the effect to distinguish.
Key Features
Style
It adopts classic black shape, small and chic, matching with many models, helping you to drive safely during driving. The simple and generous design makes people fall in love with it at a glance. 
Recommended Level
Its easy to install takes about 10 minutes,easily mountable at any position of the windshield with the suction cup.After installation, power on and it will work normally.The menu feature is also easy to navigate.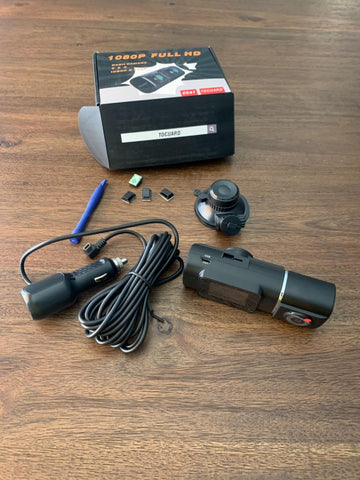 Pictures and Video
With 1080p pixels, the pictures and videos shot are very clear. The attached rear camera can record everything that happened in front of the car, as well as everything that happened in and behind the car,even in the night.

Power Usage
Comes with 11.48 feet car charger,and its working voltage is only DC 5V/0.8A.It turns on when battery is powered through car charger. The battery is of great quality and can be used for a long time.
Pros
Small size, does not take up too much space, easy to install in any position on the windshield, do not block the line of sight.
The menu is easy to understand and set up, and there are many installation options.
With infrared night vision function, this is an important feature of night driving.
Cons
The screen is small, and the fonts on the camera are too small, need to look at it close;
The charging cable is vertical, which is maybe distracting
How Do People View It?
Customers love this camera, they think toguard CE41 has a  simple shape and a little body. Inconspicuous, so it will not block the line of sight. Easy to install, only takes about 10 minutes. The picture quality and resolution are very good. There are also some customers who feel that if there is a need, it is a good feeling to have evidence to prove what "really" happened. Some people would recommend this camera to people around them, thinking it is a great-function driving recorder, even though it is not a famous brand like Rexing .
Summary
Friends who love electronic products like to pursue big brands, and often spend high prices to buy famous brands, but starting with the toguard CE41 camera, you will find that the quality and functions of small brand products can also impress you.