A ToGuard dash cam monitors everything that occurs on a drive, providing evidence that can be used in a court of law or for insurance purposes. If you encounter an incident while driving, a ToGuard dash cam will have recorded the event in detail, as every model comes standard with loop recording.

Having footage on your side can help you avoid spikes in insurance costs or additional speeding tickets. With a ToGuard dash cam mounted in your vehicle, you should feel confident as you take to the streets. Below we've compiled a list of our favorite dash cams. All offer drivers the kind of affordable coverage and protection they crave while out on the road.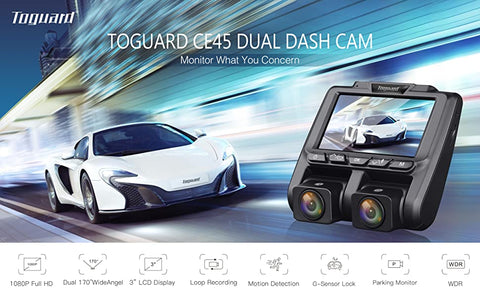 Benefits of a ToGuard Dash Camera

A ToGuard dash camera is a good buy for the price. Even the more advanced cameras like the 5" HD dash cameras are cheap when compared to competitors. While the ToGuard cameras do not come with some of the advanced features of other cameras, they serve their purpose for most people. For people looking for basic functionality, a camera that will record endlessly and ensure that important footage is locked, the ToGuard line of dash cameras will do all this and more.