In recent years, the social environment has become increasingly complex and accidents have occurred from time to time. Public safety has become the focus of global attention. With the help of professional technical means to analyze and identify monitored objects, post-observation has developed to the current stage of pre-prevention. As an indispensable part of security, security cameras are playing an increasingly important role in the global security field. They have gradually developed into a rigid demand for the construction of security systems for governments, enterprises and even individuals around the world.   
At present, the overall security awareness of the society is gradually improving, and the users of security monitoring are shifting from special departments to the general public. The investment in security video monitoring by enterprises and institutions in many subdivided social industries such as finance, education, medical care, communications, and energy has driven video monitoring,consumption.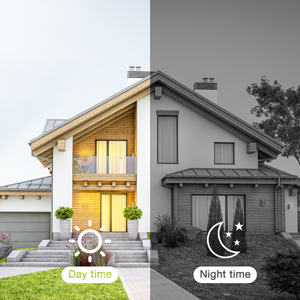 We have selected several security cameras with good reviews, and hope you can get what you want. These cameras can be used as home security cameras as well as outdoor surveillance equipment such as companies. Whether it is day or night, windy or rainy, they can capture clear images for 24 hours. They will not be affected by high temperature or cold because of the good quality assurance. And it has strong dust and waterproof performance.
Best Security Cameras – Specifications
1.

Ring security camera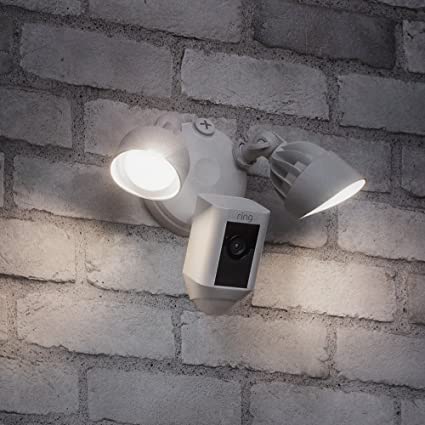 Ring company has been established for more than ten years and is the leader of the smart doorbell industry. Its security products are also favored by consumers. After continuous development and growth, it has an increasing influence in the field of smart surveillance.
This product is very popular on Amazon. It communicates with visitors through compatible Echo devices and says "Alexa, talk to the front door."
Allows you to see, hear and talk with visitors through mobile phones, tablets and personal computers
With the ring protection plan (subscription sold separately), you can record all videos, view what you missed for up to 60 days, and share videos and photos.
Monitor 1080HD video of your home with infrared night vision and real-time view.

Specifications:

Resolution:1080p HD, Live View, Night Vision
Power:Hardwired to weatherproof electrical boxes (110-240 VAC)
Lights:Two LED Floodlights, 1800 Lumens (Combined)
Operating conditions:-22°F to 120°F (-30°C to 48.5°C), Weather Resistant
Connectivity:802.11 b/g/n Wi-Fi connection @ 2.4 GHz 902 - 928 MHz radio


 
2.

Blink Mini security camera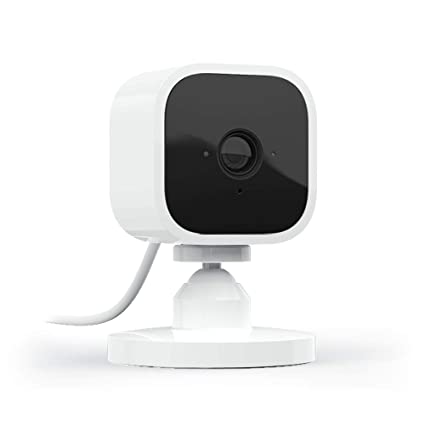 This camera cooperates with ALEXA
Add voice control by combining with the screen Alexa device
A 1080P high-definition indoor plug-in security camera with motion detection and two-way audio allows you to monitor the room day and night.
As long as motion is detected, you can get an alert on your smartphone, or customize the motion detection area so that you can view the most important information.
With Blink Mini's live view and two-way audio function (live view is not continuous), you can talk to, talk to, and talk to people and pets in your home on your smartphone.
It only takes a few minutes to set up-just plug in the camera, connect it to wifi, and add it to your Blink app.
Blink Mini includes a free trial of Blink cloud storage service before December 31, 2020.

Specifications:
Resolution: Record and view in 1080p HD video during the day and with infrared HD night vision after dark
Power: 2 meter micro USB and power adapter, electrical rating: 100-240V 50/60 HZ 0.15A
Lights: One blue LED to help you know when it's active (optional)
CPU: Immedia Proprietary – AC1002B, 4 cores / 200 MHz
Connectivity: Supports 2.4 Ghz 802.11g/n; does not support connecting to ad-hoc (or peer-to-peer), or paywall wifi networks. Minimum 2 Mbps upload speed required
3.Campark security camera
Campark is a company that I has recently paid attention. After watching its review video on Youtube, I gradually became interested in its products. Especially want to recommend it to friends who have never used it before.
This outdoor security camera has a built-in 10400mAh rechargeable battery and solar panel power supply, which can extend the standby time.
A PIR sensor with adjustable motion sensitivity is used. Once a motion is detected, the "Tosee Plus" application will push notifications on your phone within one second.
Using a full HD 1080P wifi outdoor camera, you can clearly see the details of the video. The night vision effect is clear, with 6 infrared LEDs, which can ensure you enjoy the beautiful scenery in the dark.
The echo cancellation two-way audio function allows you to easily communicate with guests. Using the "Tosee Plus" application, you can view the live view of the outdoor camera in real time on your mobile phone or tablet anytime, anywhere. (Support iOS and Android)
The outdoor surveillance camera is wireless and IP65 waterproof.
Specifications:
Resolution: HD 1080P
Power: 10400mAh rechargeable battery and solar panel supply
Storage: 32G Micro SD Card  or Cloud Storage (30 days free trial)
PIR Detection: Accurate PIR detection and instant Alert
Connectivity: "Tosee Plus" APP
4.

Heimvision security camera
Heimvision is a Chinese company that is very influential in shopify. This product is the main product in the security camera series. It has the following characteristics:
IP66 weatherproof security camera: 1080P high-definition recording, capturing clear images, providing high-definition live video, ensuring smooth day and night lens and 2 million pixel bullet camera. The night vision capability can reach 65 feet.
Motion detection and email alert: Smart notification with email/snapshot alert will be pushed to your smartphone when motion detection
Mobile remote viewing: Connect the NVR to the router, and then download the free application "IP Pro" to your mobile phone, Pad or PC. You can use Wi-Fi/ 2G/ 3G/ 4G for remote access on smart devices at any time and any place at the same time. 
Specifications:
Resolution: 4Pcs/1080P Wireless Network Video Recorder
Power: 10FT Power Supply (12V/1A) Power Adapter
Lights: 1080P 2.0MP IR LEDs
Weatherproof: IP66
Connectivity: LAN Cable/ 2.4G WiFi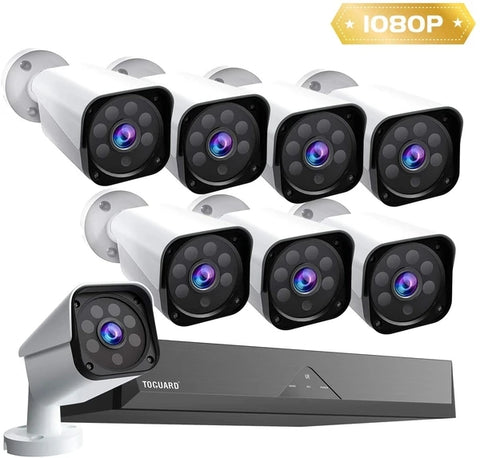 The toguard brand has a history of more than ten years, and its latest security camera series will also have a place in the market this year.
Connect 4pcs 1080P security cameras to DVR using 2-in-1 Video/Power cables, and connect the display screen, router, and mouse to DVR kit, and then power them to start your personally 24/7 surveillance purposes.
Ideal for both indoor and outdoor environments, the cameras are IP66 rated which provides a high level of protection to withstand harsh weather conditions. Even through extreme temperatures of -13°F~122° F( -25° C ~50° C), it is guaranteed to endure frigid winters and sultry summers.
You can select the desired areas like doors or windows to detect motion and avoid false alarms that may trigger the system. Get instant alerts from App/Email when there is motion, tampering, or video loss detected.
True Day and Night keeps colors accurate during the daytime and illuminates the night with IR Cut Filter. Select up to 4 zones you wish to block in the cameras field of view to let you monitor your home while concealing off areas that are not significant to your security or safety or for personal privacy.
Specifications:

Resolution: 
1080P Video
Power: 
12V/4A
IR night vision: 
65 ft
Connectivity: 
free XMeye
Dustproof and Waterproof: 
IP66
Buying Guide: Factors to Consider before Buying
Still picture quality:
The imaging principle of a security camera is the same as that of a digital camera. The most important factors that determine the image quality are: lens, sensor, and image processing (CPU). For a camera that shoots dynamic images, it is absolutely impossible to achieve the effect of a camera or mobile phone that shoots still images. For video, the resolution of 1080P (1920x1080) is already very high, and 4K is the clearest standard.

Dynamic picture quality:
Of course, the dynamic picture quality cannot be ignored.
What is the dynamic picture quality? To put it plainly the smoothness and continuity of the picture, the level of some cameras shooting always makes people feel like a slideshow, this is because the frame rate is too low. Generally speaking, the picture at 24 frames is very smooth, and the human eye cannot see the picture switching. In the case of the same image quality, the higher the frame rate, the greater the traffic consumption. Resolution and frame rate determine the quality of dynamic video.

Products and services beyond the hardware range:
For any commodity, what you buy is not just a hardware product, but a complete product service. Generally speaking, the higher the hardware specifications, the higher the price of products. In fact, the image quality is only a part of the hardware specifications, and the hardware specifications are a small part of the product service. The ease of use of the software, product maintenance, after-sales support, and many other invisible factors do affect the user experience.
Remember that what you want to buy is a useful product, not a bunch of hardware parameters.
Summary:
You don't need to study this camera too deeply, just buy a cheap, good picture, easy to use, and stable quality.